Sojourner Pass Press
---
All of the articles, workbook compilations, as well as independent home study courses assume that the reader is already well versed in all aspects of Fourth Way work. The Sojourner Pass Press spiral bound volumes are designed to complement, as well as supplement a Fourth Way student's current spiritual practices. All Sojourner Pass Press publications are aimed towards those students who are already familiar with the Gurdjiffian tradition of the Work.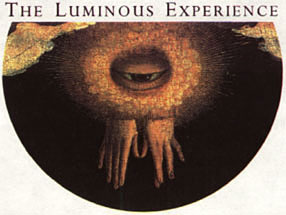 List of Publications
"Out Of Egypt Chronicles"
I Spiritual Odyssey, 1992
II Dialogues, 1993
III New Knowledge, 1994
IV The Reckoning, 1995
V Just For The Record, 1992-1996
"Out of Egypt Chronicles" is the verbatim account of a mystical Work initiation.
"Just For The Record" is a ten-volume illustration of how the Work Itself's Initiation, plays out in the initiate's everyday life.
"Sojourner Pass Commentaries", Volumes 1 through 7
Second octave of Maurice Nicoll's Psychological Commentaries
"The Laws - The Principles - The Practices", a 3 volume set
"Advanced Enneagram Workbook"
Over 150 new Enneagrams in every Work category: Esoteric Christianity, Cosmology and Esoteric Psychology, as well as "being in the Work" diagrams.
"Fourth Way Diagrams"
Over 200, never been published, Work diagrams.
"Conscience and Incarnation"
"Daddy Near/Father Away"
Independent Home Study Courses
Volumes 1 through 4
---